AMBASSADORS OF THE FORMULA FOR GOOD DEEDS
Relevant statistics
7
Ambassadors
of the Grants Program
11
Ambassadors
of the Volunteering Program
The Ambassadors of the Formula for Good Deeds Program are champions of positive change in the communities where the company has its operations. Working closely with their teams, the Ambassadors will be taking an active part in the day-to-day lives of their cities while sharing their volunteering experience with other like-minded people.
The Ambassadors have been performing their role since 2019. SIBUR picks its ambassadors from among the Program's most active participants with a proven track record of successfully implementing socially meaningful projects in their city or region. They fall into two categories: outside partners and volunteers who are the company's own employees.
The Ambassadors of the Formula for Good Deeds Program have several important roles. They:
participate in evaluating applications entered into the Program's various contests.
attend various project events in their cities.
facilitate experience sharing and professional exchanges between the Program's participants.
represent the Formula for Good Deeds at external public functions.
provide information support to the Program as a whole and to its individual projects.
"As a social investments program, the Formula for Good Deeds is an integral element of SIBUR's sustainable development strategy and the company's vision for developing active communities that bond the company, its staff, and local residents around common values. We are excited to see that the community of Ambassadors of the Formula for Good Deeds is expanding, which means that, as a result, the number of those who are willing to change the world around them is also going to grow"
Elena Snezhko,
Head of Formula for Good Deeds program, Investment Support and Social Policy, SIBUR LLC
Meet the Ambassadors
Ambassadors of the Volunteer Program
Natalia Sirotkina
Chief Accountant, shopfloor unit of Russian Oil, Gas and Construction Workers Union at BIAXPLEN LLC, the program's Ambassador in Balakhna
Rustem Amirov
member of staff, SIBUR Digital LLC, the program's Ambassador in Blagoveshchensk (Bashkortostan)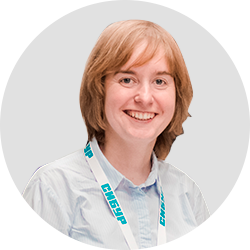 Yulia Klochkova
a leading expert on health improvement and promotion of healthy living in JSC Voronezhsintezkauchuk's primary trade union organization, the Program's Ambassador in Voronezh
Andrei Khiletsky
area supervisor, Zapsibtransgaz LLC, the program's Ambassador in Dzerzhinsk
Alyona Sergeeva
Lead expert with JSC SiburTyumenGaz, the Program's Ambassador in Nizhnevartovsk
Svetlana Dobrotvorskaya
equipment operator, JSC SIBUR-Neftekhim, the program's<br> Ambassador in Dzerzhinsk
Oksana Korniyenko
deputy chair of the shopfloor unit of SiburTyumenGaz's trade union, the program's Ambassador in Noyabrsk
Vladimir Zamorin
A Compressor Unit Operator with JSC Sibur-Khimprom, the Program's Ambassador in Perm
Marina Butchman
manager, Amur Gas Chemical Complex LLC, the program's Ambassador in Svobodny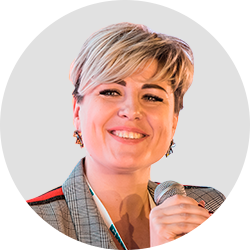 Anastasia Prosyanik
Lead expert with Neftekhimicheskaya transportnaya kompaniya LLC, the Program's Ambassador in Tobolsk
Liliya Daricheva
senior expert, NIOST LLC, the program's Ambassador in Tomsk
Обратная связь
Используйте форму обратной связи, чтобы направить обращение или задать вопрос