Charity helps open hearts
29 january 2021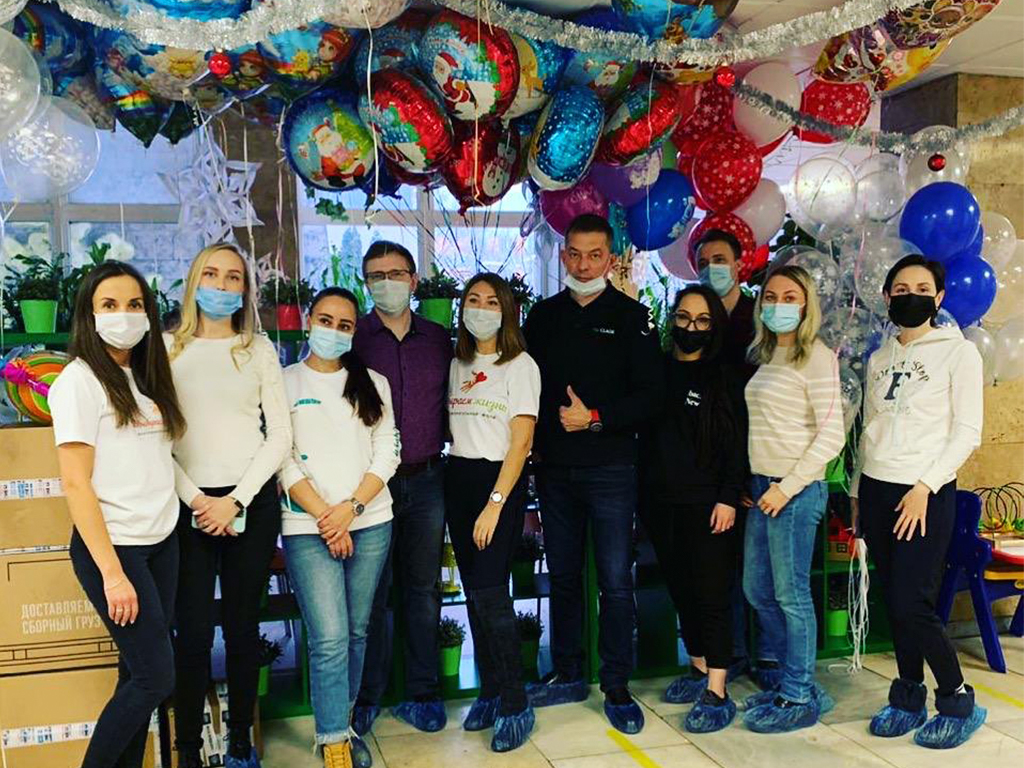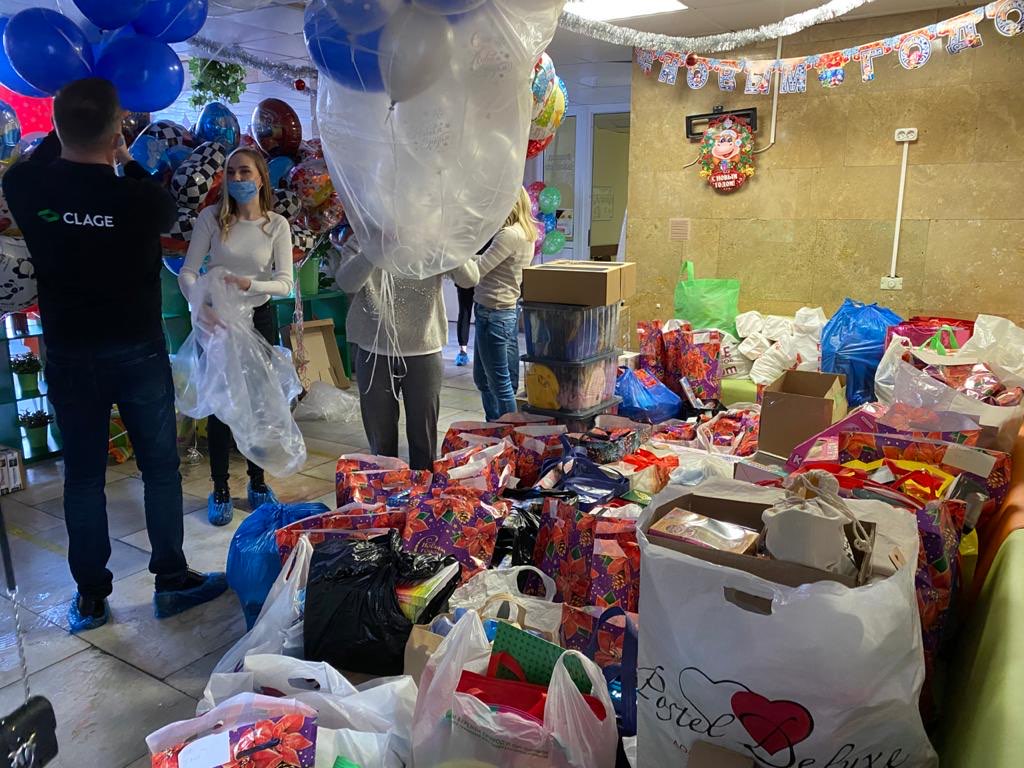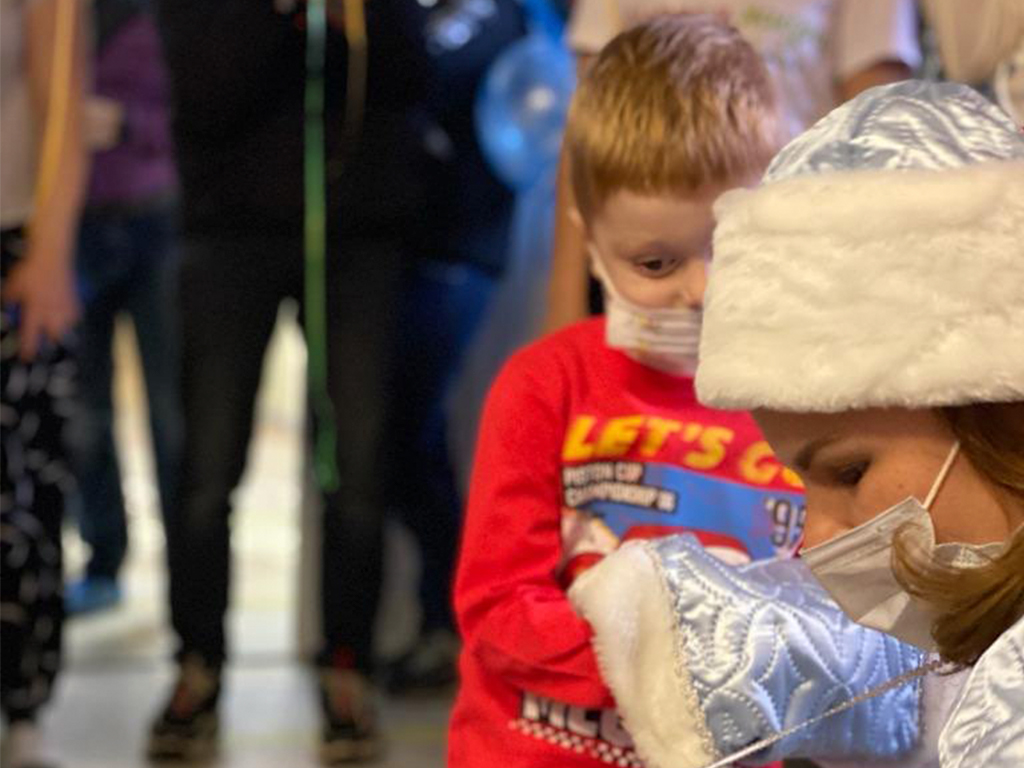 The latest issue of the Formula for Good Deeds' charity digest is focusing on ways to help children undergoing long-term medical treatment. This topic sparked our interest after a conversation we had with Leila Kasimova, an expert with the Corporate Center and a winner of SIBUR's 2020 Contest of Employees' Volunteering Projects, who told us about her volunteering experience with the Choose Life haritable foundation helping children with cancer and hematological diseases.

Our conversation had a lasting impact on us, so we thought we'd share it with our readers. Today, through the lens of Leila's personal journey, we are going to tell her story about the challenges and importance of volunteering at healthcare facilities and about how one could help cancer patients.
Leila, would you please tell us how your volunteering journey started?
I had been doing charity work for quite some time, but in a rather amateurish way, so to speak. Being a mother myself, I'm naturally touched by the stories of sick children. You try not to project this onto yourself, but in the back of your mind there's this thought: if you help others, someday others might help you, too. I am convinced that what goes around comes around. I know this first hand. That is why whenever I saw a fundraiser collecting money for sick children, naturally, I jumped in. Especially since I always keep telling myself, "So I won't buy myself another pair of jeans that will be gathering dust in my closet, but instead I can give someone hope for a healthy life". But many people choose to keep scrolling wrongly thinking: "How can my 100 or so rubles change anything?" But every penny counts! Last year I joined SIBUR's volunteering program, but, unfortunately, because of the pandemic I have not yet been able to see my project come to fruition. But I hope that everything is going to work out just fine.

And how did you get to start helping people suffering from cancer?
By pure chance, I came across a post on Instagram by Oksana Blokhina (@malaya_ksuxa), Choose Life's curator, asking for help with raising funds to buy a wheelchair for a child with cancer. I wrote to her, we chatted, I helped her, and after that I oversaw a few other fundraisers on my own. And then everything just sort of fell into place - I just couldn't ignore these kinds of calls for help. At some point I felt that just helping with fundraising was no longer enough for me. That's how I became the foundation's volunteer. I went on volunteering visits to the little patients and started urging my own friends to join these kinds of initiatives and to help the foundation.
If you can please share with us what kinds of challenges have you encountered in your time as a volunteer with the foundation?
Volunteering is not easy. People treat you with ambivalence. Many are simply annoyed by calls for help. They would argue that "there are already plenty of foundations around. If I choose so, I will help". But I'm glad that because of these pleas and outreach activities my own friends have, too, joined the efforts of the foundation and are now doing their best to provide all kinds of support on an ongoing basis. The hardest part was my trip to the cancer clinic and spending time with sick children there. I will be frank – it took me a few days to recover psychologically afterwards. It was very hard. I'm not really the crying kind, but in this case I was unable to control myself. When you see terminally ill children walk up to Santa Claus and say "I just want to keep on living" you have no right to give up your fight. There is always hope for a brighter future for these kids.

Can you tell us about a major personal accomplishment in your volunteering career?
At the moment, our foundation is operating on a grand scale. We provide our assistance to the entire children's ward at the Blokhin Oncology Hospital. Whenever a need arises, we take care of it in a matter of days or sometimes even hours, as our ranks are growing, more people get involved and they personally come to the hospital and see everything with their own eyes. I can only say one thing – if you have become a volunteer and seen the eyes of these children, you will not remain immune to a single plea for help. And this goes beyond the work you do with our foundation. As you walk down the street, you are on the lookout for people who may not be feeling well, you will want to help the elderly in a store to pay for their groceries, because charity work melts people's hearts and changes their way of looking at things. And I think that this may be the most important outcome.
Ways to help Choice for Life's wards



Humanitarian aid. This is where the charity had its beginnings in 2016, and to this day this remains a very much in-demand area of assistance. The parents of children undergoing treatment are often left without a steady income as they are forced to devote all of their time, energy and resources to managing their child's treatment and care, searching for information, medicines, doctors, and people who could provide support and assistance. Faced with such a difficult predicament, they often end up needing the most basic things: groceries, home care products, clothing, personal hygiene items. The Foundation strives to make the hospital stay of mothers and children as comfortable as possible. The list of products and items that are always in demand can be found here http://vibiraemzhizn.ru/gumanitarnaya-pomoshh.
Targeted assistance. It is, unfortunately, often the case that a child's illness is draining all of the family's financial resources, so that the parents cannot even cover the cost of the most essential medicines, procedures or the trip to the clinic. The foundation has been helping them with clothing, food, travel to the place of treatment, and with accommodation at rental properties for those who are stranded in an unfamiliar city because of their child's illness. The funds thus raised are used to buy the needed medicines, pay for tests and surgery, PET scans, MRIs, and other types of examinations. The foundation's bank details for sending financial assistance are http://vibiraemzhizn.ru/rekvizityi.
Fulfilling the wishes of the little patients. Throughout the year, the foundation gets letters from the young patients containing requests for helping them fulfill their most cherished dreams. This can be a coveted birthday present or a gift before an important stage of treatment (a bone marrow transplant or an elective surgery). With the help of its donors, the foundation has been able to make children's dreams and wishes come true. Because it is really essential that a miracle could enter a sick child's life when it's most needed! To find out what the children's wishes are, please contact the foundation's coordinators by sending an inquiry to info@vibiraemzhizn.ru.
A celebration party at the hospital. The foundation's volunteers have been setting up festive parties for children and their mothers, including beauty days for the mothers whose children are undergoing treatment at the hospital, master classes, costumed photo sessions, birthday parties with gifts for the birthday boys and girls, and various programs featuring entertainers. In addition, the foundation has been helping with providing the clinic and its wards with medical equipment and furniture, purchasing personal care products and household chemicals for the clinic's departments.
For more information about the foundation's charitable programs, please visit its official website at http://vibiraemzhizn.ru/. If you have any questions about providing volunteering support to the foundation, please contact Leila Kasimova at KasimovaLM@sibur.ru.